Hello,
I managed to fix a refashion goof-up: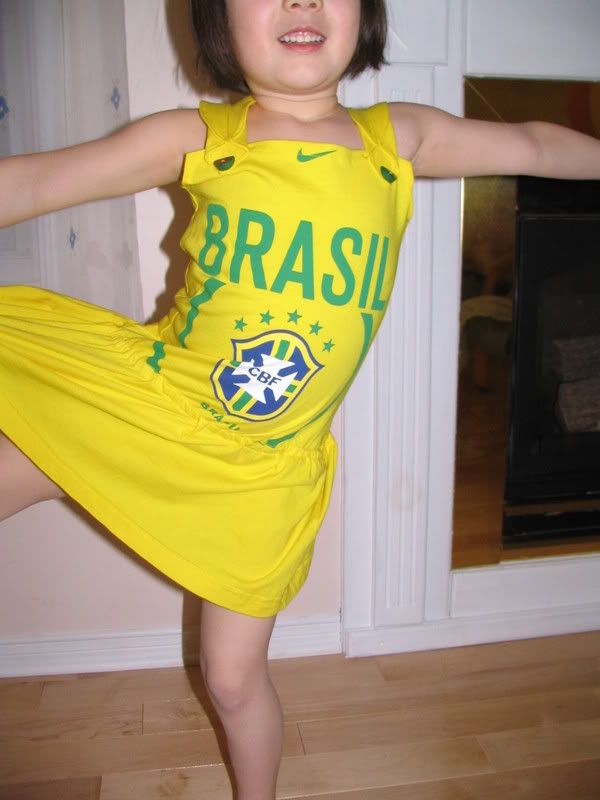 It was bugging me for a while, but I'm glad I got it done.
I've also been trying to make my kids some more clothes for the upcoming seasons. I'm not used to making kids clothes with sewing patterns, but I thought I'd give it a try with some fabric that I don't care much for. Actually, I don't even know why I have these fabric around, but they are good enough for pattern trials. Although they were both trials, my kids like them enough for me to keep.
Pants and Top:
Turns out I kind of like this one. The pattern's easy to follow, and after I embellished the outfit, it turned out cute. A little bit old-fashioned and kinda pajama-like, but I like it.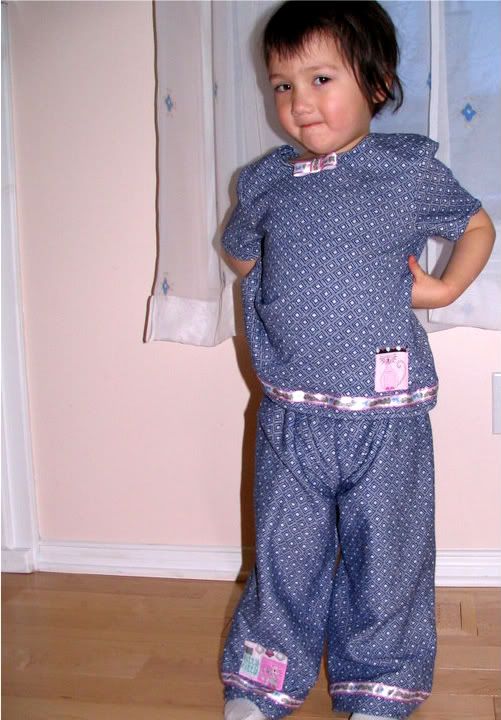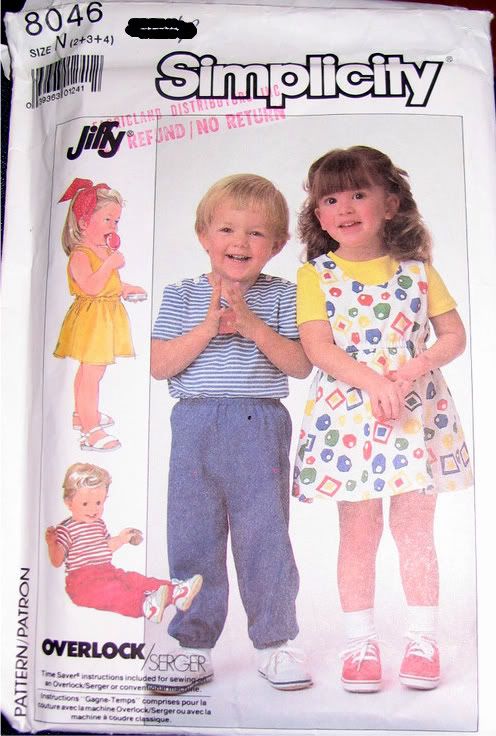 I also attempted this dress. I'm not too fond of this dress. I don't know, what do you think? It was much too fussy for me to work with and the end result was so-so. There are much easier patterns out there for better results.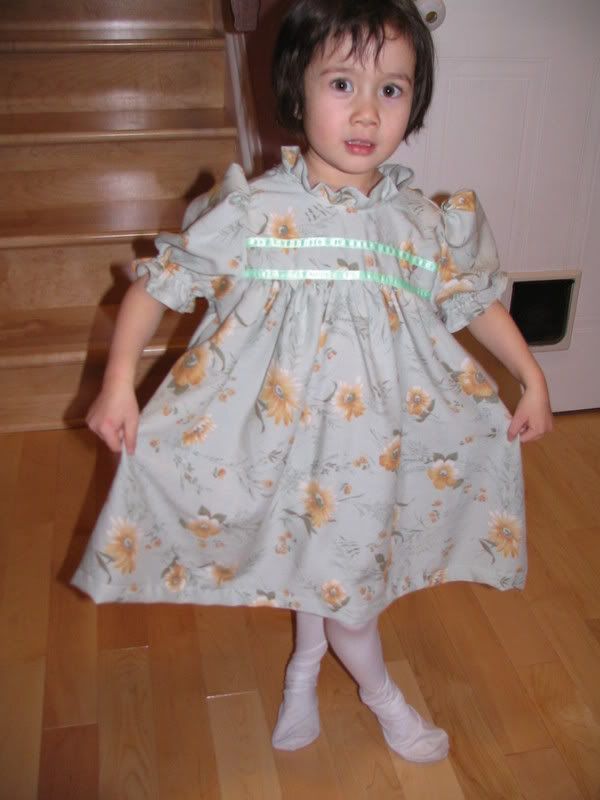 Anyway, that's all for now!